FAQs
How long will it take to receive my order?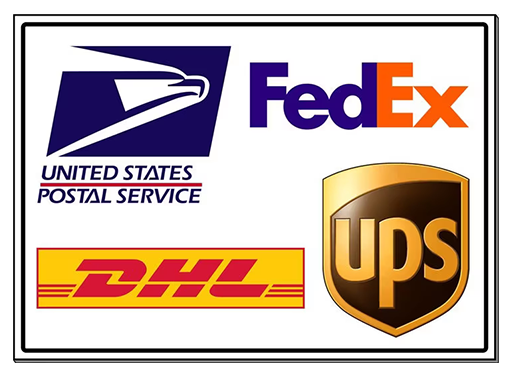 This is an American-owned business that doesn't believe it should take 45 days to receive your product from China. Orders are sent from our New Jersey warehouse via USPS, FedEx, UPS, or DHL for international customers depending on speed and efficiency of delivery. Product will be shipped within 48 business hours. Please allow between 5-7 days for standard delivery. You will be emailed a tracking link after your order is shipped. Thank you for your purchase!
What is LED therapy?
LED, or light emitting diode therapy, is a skincare treatment that uses varying wavelengths of light, including red, blue and orange. (The National Center for Biotechnology Information)1
How does it work?
The blue, orange, and red colors of the LED shield are produced by different wavelengths of light. These wavelengths penetrate the skin at different depths, helping to trigger biological processes that stimulate blood circulation, collagen production, and may help eliminate acne-causing bacteria in the skin. Our LED shield emits photons that penetrate deep beneath the skin's surface to help facilitate reactions that trigger the skin's natural healing processes. This, in turn, may help to reverse the damage caused by acne and other skin problems leaving you with perfect glowing skin. (The National Center for Biotechnology Information)5
Can't I just go to a salon instead?
Insurance likely doesn't cover LED light therapy. You will need to ask about the full costs up front so you can budget wisely. A single LED light therapy session ranges from about $25 to $85, depending on your area of the country and whether you're combining it with other treatments. Remember, many aestheticians recommend up to 10 sessions, so factor that total cost into your budget as you consider different practitioners and their price per visit. (RealSelf)8
Our product is designed to bring you the results you're looking for without breaking the bank. Don't let the benefits of LED light therapy be complicated, expensive and time-consuming. Our LED shield has been designed to bring the same professional results to the comfort of your own home at a fraction of the clinic costs with 15-20 min daily use.
What kind of results can I expect from my LED Light Therapy Shield?
While results may vary by individual skin type, our LED therapy shield may help to reduce acne, eczema, psoriasis, fine lines, skin aging, bags under the eyes, dark spots, skin blemishes, skin sensitivity, and most other skin problems. It may also help other skincare products, such as creams and serums, absorb deeper into the skin.
Does this LED Shield use any chemicals?
This shield does not use any chemicals or UV rays that may cause harmful effects on the skin. It is 100% safe and easy to use. Use the mask for 15-20 minutes daily and continue with your daily routine with no downtime.
Is it easy to use?
Yes, absolutely! It is styled like a pair of glasses that you simply wear over your ears. The mask itself does not touch your face. Feeling worn out after a long day or week? Add your favorite sheet mask and create your own personal trip to the spa from the comfort of your own home.
How do I get the most out of my LED Therapy Shield?
Use the LED shield together with your favorite skin cream or beauty mask to boost the effectiveness of your daily skin routine. The LED light allows for quicker absorption and deeper skin penetration of creams giving you quicker treatment and long-lasting results.
How was LED therapy discovered?
NASA originally developed it for plant growth experiments on shuttle missions and later found it to have promise for wound treatment. LED light therapy is now used by some aestheticians to help regenerate the skin from aging. It's also used for acne. (The National Center for Biotechnology Information)1
What kinds of things can LED therapy be used for?
Differing wavelengths of light-emitting diode therapy may have many beneficial effects, including wound healing, acne treatment, sunburn treatment and prevention, phototherapy for facial rhytides, and overall skin rejuvenation. (The National Center for Biotechnology Information)1
How do I use the LED Therapy Shield?
After cleansing your skin with your favorite facial cleanser, simply put on the LED Light Therapy Shield and press the button to activate the device. The device has a built in timer preprogrammed for a 20 minute session and will automatically turn off once the session is complete. Press the button again to change the color. To end the session early, hold the button down for a few seconds and the device will turn off. Use the LED Therapy Shield to supercharge your favorite serums, moisturizers, and essences. It may also help increase the skin's brightness, promote skin's elasticity and firmness.
What is the expected recovery time after a session?
LED light therapy is noninvasive, so no recovery time is required. You should be able to continue with your everyday activities once your treatment is over.
Do I need to wear protective goggles for my eyes?
No. Our LED Shield product is designed to target your skin only. It's also shaped so the lasers avoid your eyes altogether - and you can still see just fine.
Can I use this device on sensitive skin?
Yes, the LED light is said to have a calming effect to the skin and may help reduce redness. There is no patch testing necessary, and is suitable for all skin types.
I'm a "skincare amateur." Can I still use it?
Yes, you can. The mask is so simple and safe that anyone can get the benefits, even if you've never touched another skincare product before. All you have to do is plug in the mask, and let it sit on your face. You're not in any risk of danger or "messing" it up like some harsh at-home treatments.
Is this device legal?
As this device uses technology that used to only be accessible to licensed professionals, we get this question a lot. The answer is YES, it is totally legal. The reason is that within the past few years new developments have come up in laser light safety that are automatically programmed into the device. There's no need for a license or special training to use this device. (The National Center for Biotechnology Information)9
Which LED color wavelength is best for me?
Red Light Therapy (Wavelength between 620nm to 750nm): Fantastic anti-aging benefits, as it increases the production of collagen, improves metabolism, and improves skin elasticity, revitalizes skin cells, and improved blood circulation to the skin. (The National Center for Biotechnology Information)2
Blue Light Therapy (Wavelength between 476nm to 495nm): This function sterilizes the skin by stimulating the oxygen radicals which kills bacteria, which produce acne. It also balances skin texture, reduces inflammation, and scarring- meaning this function is great for current and post-acne sufferers. Stop stubborn hormonal or random pimples/spots with BLUE light, shown to kill acne-causing bacteria before, during, or after any breakout. (The National Center for Biotechnology Information)3
Orange Light Therapy (Wavelength between 590nm to 620nm): This function stimulates the production of new cells, as well as cleansing the skin by increasing lymphatic flow- lymph is a liquid that contains infection-fighting white blood cells. (The National Center for Biotechnology Information)4
Does this shield contain real UV Rays?
Unlike other types of light therapy, LEDs do not contain ultraviolet rays. Therefore, they're safe for regular use.
Will my skin burn from using this product?
LED light therapy doesn't cause burns compared to other anti-aging treatments such as chemical peels, dermabrasion, and laser therapy. It may be safe for all skin colors and types.
Who shouldn't use LED Light Therapy?
You shouldn't use LED light therapy if you take Accutane for acne or if you're experiencing skin rashes as exposure to light may cause the condition to worsen. (Food and Drug Administration)6
Are there any side effects?
Side effects are rare, but may include increased inflammation, redness, and rashes. (The National Center for Biotechnology Information)7